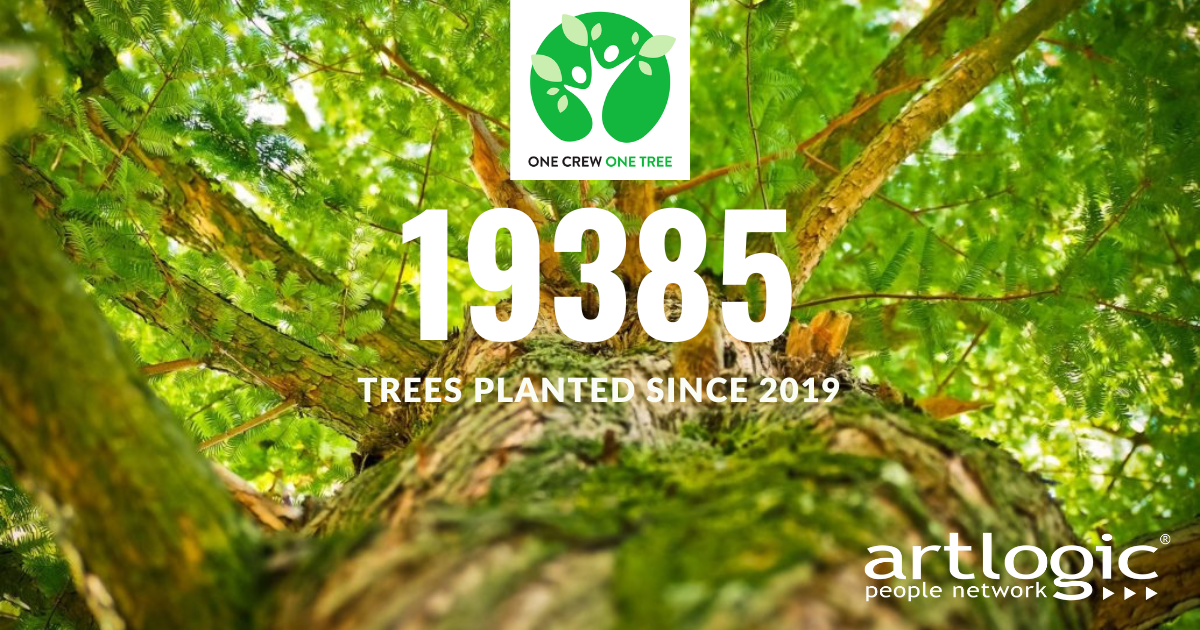 artlogic is very proud to be part of the One Crew | One Tree project set up by the Panterito Foundation.
The project was launched for the global climate strike day in September 2019. Following the initiative of a handful of companies in the events industry wanting to give back, One Crew | One Tree was launched. For every digital crew booking, one tree is planted. But not simply and as cheaply as possible, but in a meaningful context that ensures the highest possible survival rate of the seedlings.
To date, we are pleased to announce that 19.385 trees have been planted across two continents.
To give but one example, one of the planting projects took place in Malawi, Zambia and South Africa in 8 different schools. The feedback received is reassuring. The survival rates are constant, and the first harvests could be recorded: 10.1 kg guava (83 trees), 53 kg bananas (103 trees) and 3.1 kg avocado (58 trees). Everything was said to be eaten in the schools. It is evaluated that it has reached directly a minimum of 133 people minimum.
And it doesn't stop here. The tree are now as tall as 3-6 m and their estimated CO₂ caption in full lifetime is 152,10 t CO₂. The students will continue to have access to fresh fruit, to follow this project as a practical teaching example, and to study in greener surroundings.
To be continued…
https://artlogic.biz/wp-content/uploads/19-385.png
630
1200
Vincent
https://artlogic.biz/wp-content/uploads/logo2-1.png
Vincent
2023-03-28 15:20:52
2023-03-28 15:49:52
One Crew | One Tree