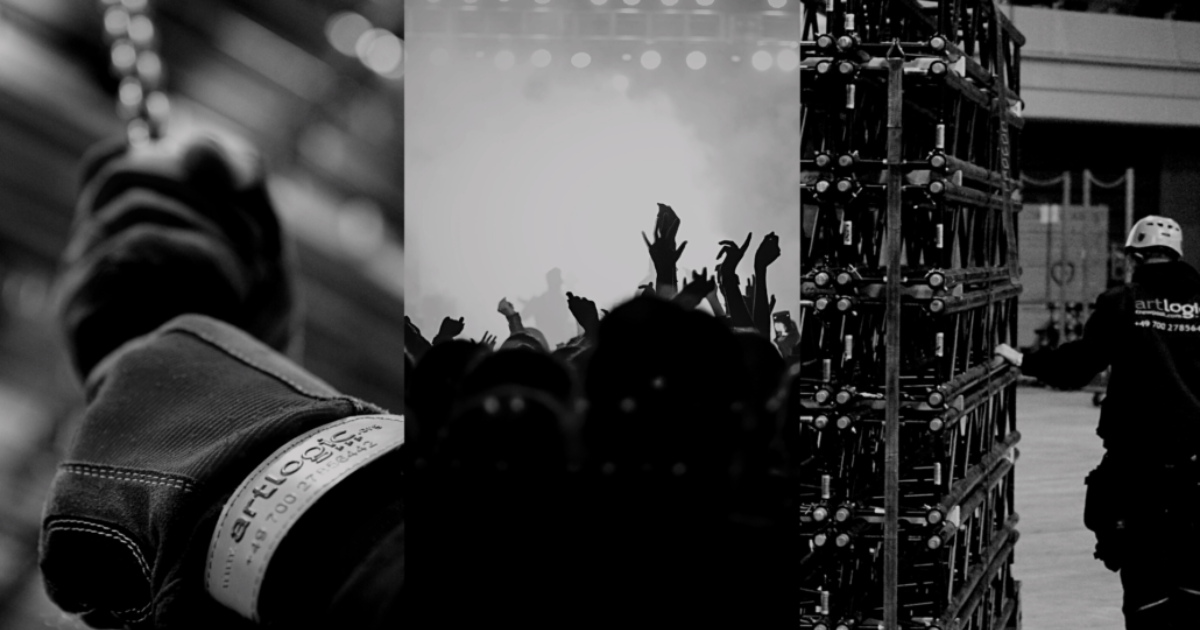 Festivals around Europe 2023
It's the peak of the open air festival season and artlogic crews are on site everywhere, helping music to come alive across Europe. As always, we are happy to be supporting diverse music festival productions of all sorts throughout this summer.
From Spain across Europe to the Netherlands, Germany and Austria, we are providing setup crews and showcrews of stagehands, technical assistants, technicians and specialists to many of the renowned festivals.
Spain's renowned Primavera festival series in Barcelona and in Madrid with an estimated half a million visitors in total, the electronic music's Sonar Festival as well as the Share Festival were supported by our local staff throughout June.
In the Netherlands, the artlogic crew – including mostly technical assistants – attended the electronic Music On Festival in Amsterdam, which welcomed 10,000 visitors, and the 7th Sunday Festival in Erp, which welcomed 45,000 visitors.
In Germany, Rock im Park is one of the biggest names in music festivals, with crowds of around 70.000 visitors attending the festival site. Our local crew was there, setting up and dismantling, plus several main stage followspot-operators busy during the shows. Amphi festival in Cologne is one of artlogic's long time festival clients. As in the previous years, we supplied a large crew of stagehands and technical assistants for three days. artlogic Germany also provides festivals with technicians for several days each, for example the 65.000 visitors show Southside festival in southern Germany, and alternative M´era Luna Festival in Hildesheim in August.
In Austria, Novarock Festival is one of the biggest shows, attracting 200.000 visitors. artlogic showcrews helped this year to make the shows happen. We were also present at Lido Sound Festival in Linz in June. Next up for our local Austrian crews is the Frequency Festival in August where artlogic will be supplying showcrew on the main stage and second stage.
artlogic is happy to finally be able to send our stagehands, technical assistants, technicians, and drivers on such diverse assignments as these again.
https://artlogic.biz/wp-content/uploads/European-festivals.png
630
1200
Vincent
https://artlogic.biz/wp-content/uploads/logo2-1.png
Vincent
2023-08-11 14:08:51
2023-08-11 14:08:51
Festivals around Europe 2023