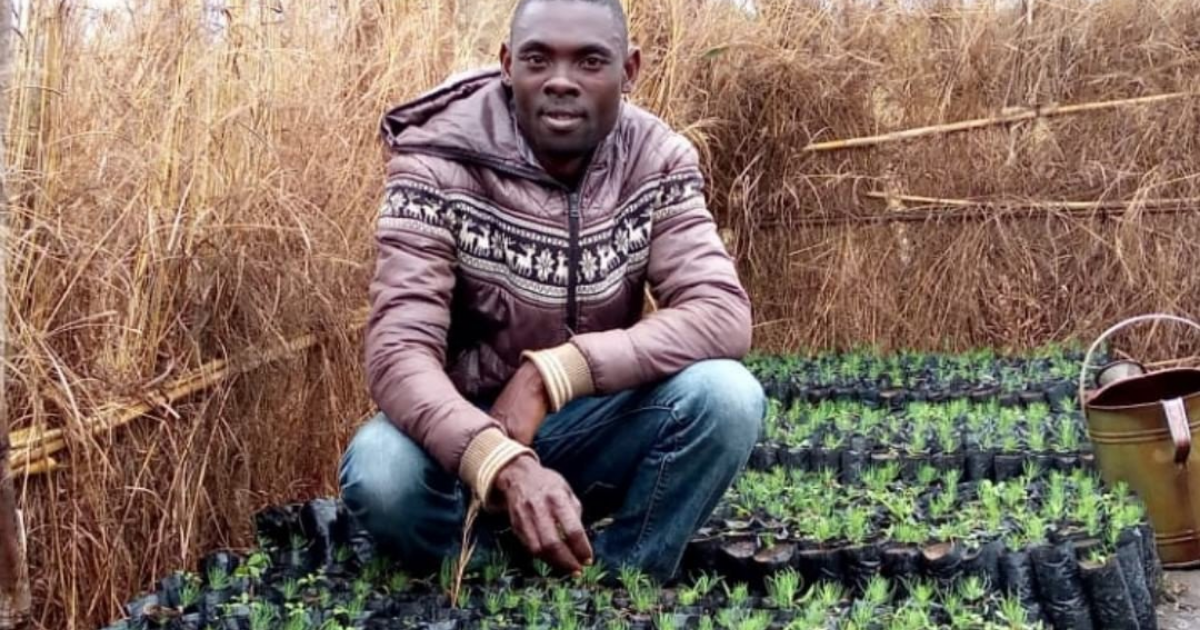 Copyright: Ripple Africa
Copyright: Ripple Africa
Two years ago artlogic launched the One | Crew One Tree program alongside the Panterito Foundation to actively support climate protection. For every paperless booking in the artlogic network, a tree seedling is donated. We also encourage our clients to support the project by switching to digital processes.
November is an exciting month for the One Crew | One Tree program as it's the planting season on the southern half of the earth! Seedlings are now ready to be transferred to the fields to continue their growth. However before the planting can take place, much hard work is put in to assure the success of the project.
Austin Ng'ambi is one of the hardworking farmers in the Choma area in Malawi. With two friends, he has raised 5000 tree seedlings in his nursery. They filled the tubes and planted the seeds and took turns to water them to ensure they grow big enough to be planted out later in the year. Austin, who is 30 years old and has two children said "I am planting trees as I want to invest in my land rather than sell it for someone to do the same. In the future we will have a source of firewood and be able to pay school fees for our children".
Overall, the program has planted over 8,000 trees and worked on 3 projects in 4 countries thanks to the Panterito Foundation and its essential partners as well as the support of every artlogic office throughout Europe.
artlogic is very proud to be a part of this program and is looking forward to many more projects and planted trees in the years to come. If you would like more information or if you would like to support us, please let us know !
https://artlogic.biz/wp-content/uploads/Sans-titre-24.png
630
1200
Albane de Malherbe
https://artlogic.biz/wp-content/uploads/logo2-1.png
Albane de Malherbe
2021-10-29 17:53:56
2021-10-29 17:53:56
One Crew | One Tree